Artists reborn in chase for the Ghana Premier League's best player
5 min read
The 2020/21 season of the Ghana Premier League has been a watershed moment for playmakers
Controversial literary giant Ezra Pound had quite the definition for genius. True to his legend of being the master of literary precision, it was quite simple.
"Genius…. is the capacity to see ten things where the ordinary man sees one."
As Ghana's elite division rumbles on towards its tightest finish since the 2003 season, chatter has sparked over which player has been the best. It is never an easy question to settle in any league. Take Ruben Dias' player of the year win in the English Premier league for instance. There are still strong arguments made for the double digit goal and assist season of Harry Kane and the technical genius of Kevin de Bruyne. His supporters however argue, what makes those offensive contributions more valuable than Dias' dominating in every defensive statistic there was at the end of the season? It is an unending debate fulled by opinion, club affiliation, statistics and a large dose of fanaticism.
All these factors are in play in Ghana as well but what is outstanding is the very large pool of stand out players who have emerged and could easily make a push to be recognised as the best.
Take the goal scorers first .
Kwame Poku then of Kumasi Asante Kotoko was an early front runner before his departure to Algeria. So was Daniel Lomotey of WAFA. King Faisal's Kwame Peprah has been outstanding in a difficult season for his team. Karela's goal machine Diawusie Taylor sits atop the goal plunderer's list.
Then there are the defenders.
Robert Addo of Accra Hearts of Oak has been outstanding in what is his first true season. Kotoko could make a case for three with Imoro Ibrahim, Ismail Ganiyu and Mubarik Yusif. Great Olympics wingback Samuel Abbey Ashie Quaye has a claim to make as well.
The loudest claims however, are among the midfielders. And it is they who have given life to Pound's definition of genius. Three in particular stand out and though of different playing styles, it is easy to call them artists.
Fabio Gama. Augustine Boakye. Salifu Ibrahim.
Ghanaian football has always been biased towards its artistes. The players who always have you on the edge of your seat. While others run , they glide, where others place emphasis on effort and method, they improvise and strut. All with an air of nonchalance.
Stephen Oduro, Charles Taylor, Emmanuel Yartey, Latif Blessing. Name your pick.
The present day iteration are no less gifted. Let us make a case for each and decide.
Fabio Gama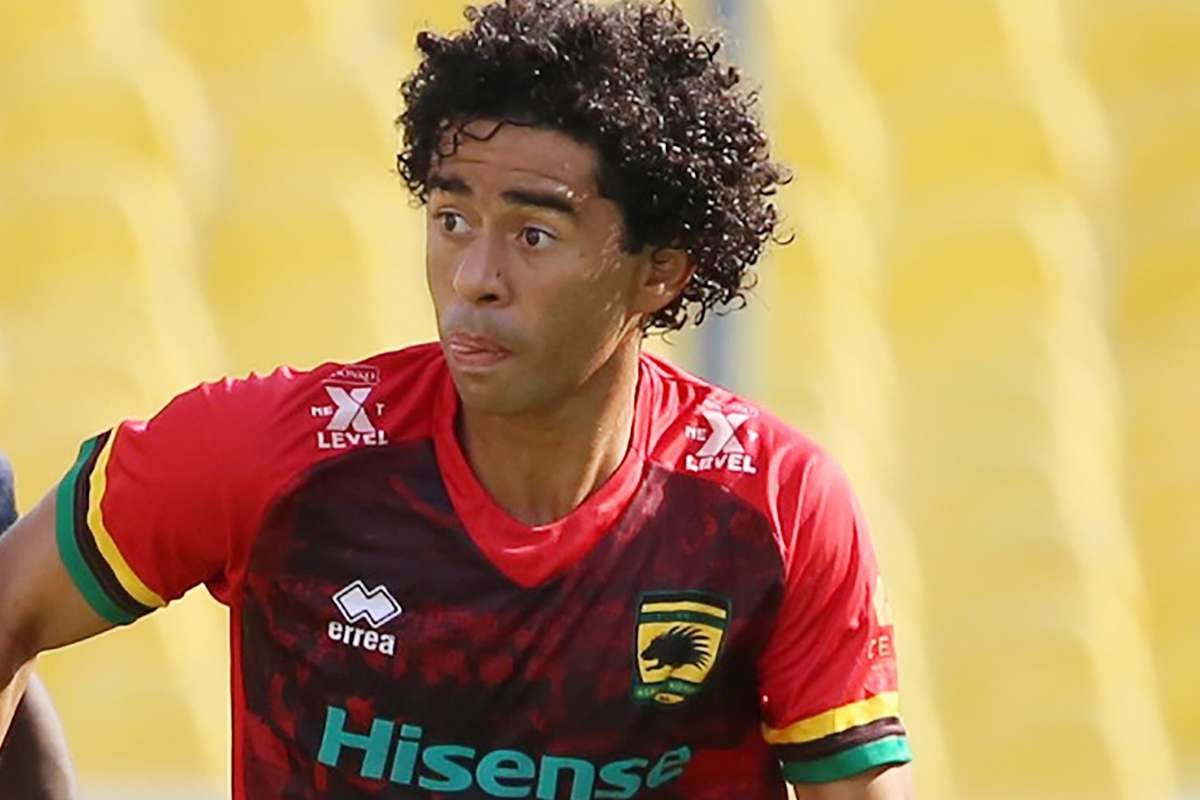 If for nothing at all, and Ghanaian coaches are smart, the shaggy haired Brazilian will leave a legacy that changes a long held belief that, physicality is required to survive the Ghanaian league. It is a flawed but strongly practiced tenet that has over the past decade robbed the domestic scene of some true playmakers.
Arriving with a resume that was underwhelming even by the kindest of standards, Gama was judged by media and fans alike even before he kicked a ball in anger.
His response has been spectacular. He has dictated games with a simplicity that has been beautiful to watch. His awareness of space and movement has been maximised by team mates who have grown to trust his judgement when he is on the ball and he has has paid them back ten fold. You cannot teach decision making like his. It's either you have it or you don't. Kotoko is an orchestra and Fabio Gama their conductor. His case to be named the best is not one that requires a statistical debate. The smile on your face, borne out out of witnessing a good footballer at work when you leave the stadium after a Kotoko game as a fan is enough.
Augustine Boakye
Liberty Professionals mostly get it right when it comes to finding and keeping the next generation of talent. Augustine Boakye is the one that got away and he made them pay when he run amok during WAFA's 5-0 demolition of the Dansoman side in the first round of the league at Sogakope. Several teams have been similarly beguiled . The 20 year old playmaker is a supreme technician who misses very little on the offensive side. Whatever his side needs, he provides. A dribble here, a pass there, a goal spread in between. His 11 assists and 8 goals does his influence little justice and will take some beating as a record. His absence from national teams will be discussed another day.
Salifu Ibrahim
It is a rare occurrence for a player to change teams midseason and be the best player at his previous and present team. Salifu Ibrahim has made it look very easy. Best player at Techiman Eleven Wonders. Best player at Accra Hearts of Oak. Comfortable at every position in midfield, Ibrahim is a beautiful bundle of energy with an eye for a pass. It's not just what he does but how he does it. Unflappable is the word for him. It goes without saying that his signing was the missing link in Hearts of Oak's pursuit of a first league title in over a decade.
There they are. All masters and a touch above everyone else in what they do.
However, my vote will go for Augustine Boakye. Playing in the small media market of Sogakope means very few watch, write or talk about him unless he is playing against Kotoko or Hearts of Oak. In a team shorn of true star power, he has been outstanding especially in the games that matter. No team has completely shackled him and he has been truly worth the price of the ticket.
Honorable mentions
17 year old Abraham Wayo is the best pure winger in the league. In a very poor season for Liberty Professionals he has kept them afloat with his goals and assists. Blessed with amazing pace and dribbling ability, his 13 goal contribution is nothing to be sniffed at.
Gladson Awako
The Accra Great Olympics captain was for a period the league's outstanding player as he combined flair and grit in equal measure. His influence on and off the pitch in keeping the Dade boys competitive cannot be underestimated. It is however hard to make a case when you are not even the best player in your own team.
Rashid Nortey
Medeama's star midfielder had been the best player in his position in the past two attempts at playing a football competition. This season has not been any different for the central midfielder. His is the true epitome of a Ghanaian midfielder. Powerful, squat and skillful. His season has however been filled with a few more anonymous performances than he normally delivers.
By Godfred Akoto Boafo
Facebook Comments