Young Red Bull secures place in Division One League
1 min read
Young Red Bulls FC have secured a slot to play in Zone Two of the Division One League after winning the three-way play-off mini-competition.
The Cape Coast-based side beat Mahala FC 2-0 and Team Move 1-0 respectively to earn the slot while the two teams drew 1-1 in the opening match of the competition.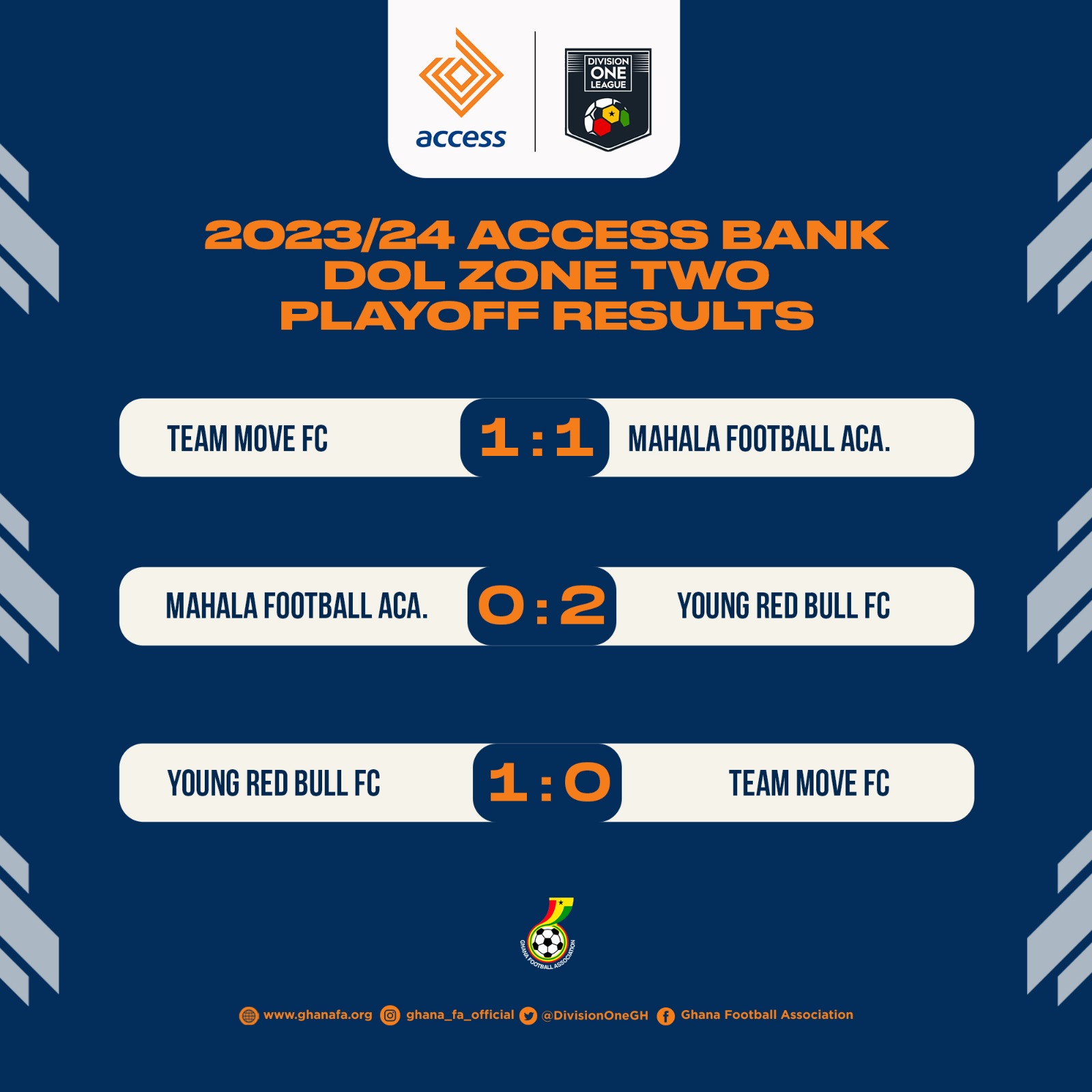 The Division Two League play off was specially designed for teams that finished second in the recent Division Two Middle Leagues in the Central, Ashanti and Western regions to fight for the single remaining slot in Zone Two following the withdrawal of WAFA FC.
Young Red Bull will now join 15 other Clubs as they prepare for the 2023/24 league season.
The 2023/24 Division One League will kick off Wednesday, October 4, to Monday, October 9, 2023.
Here's the league table after the three-way mini- competition: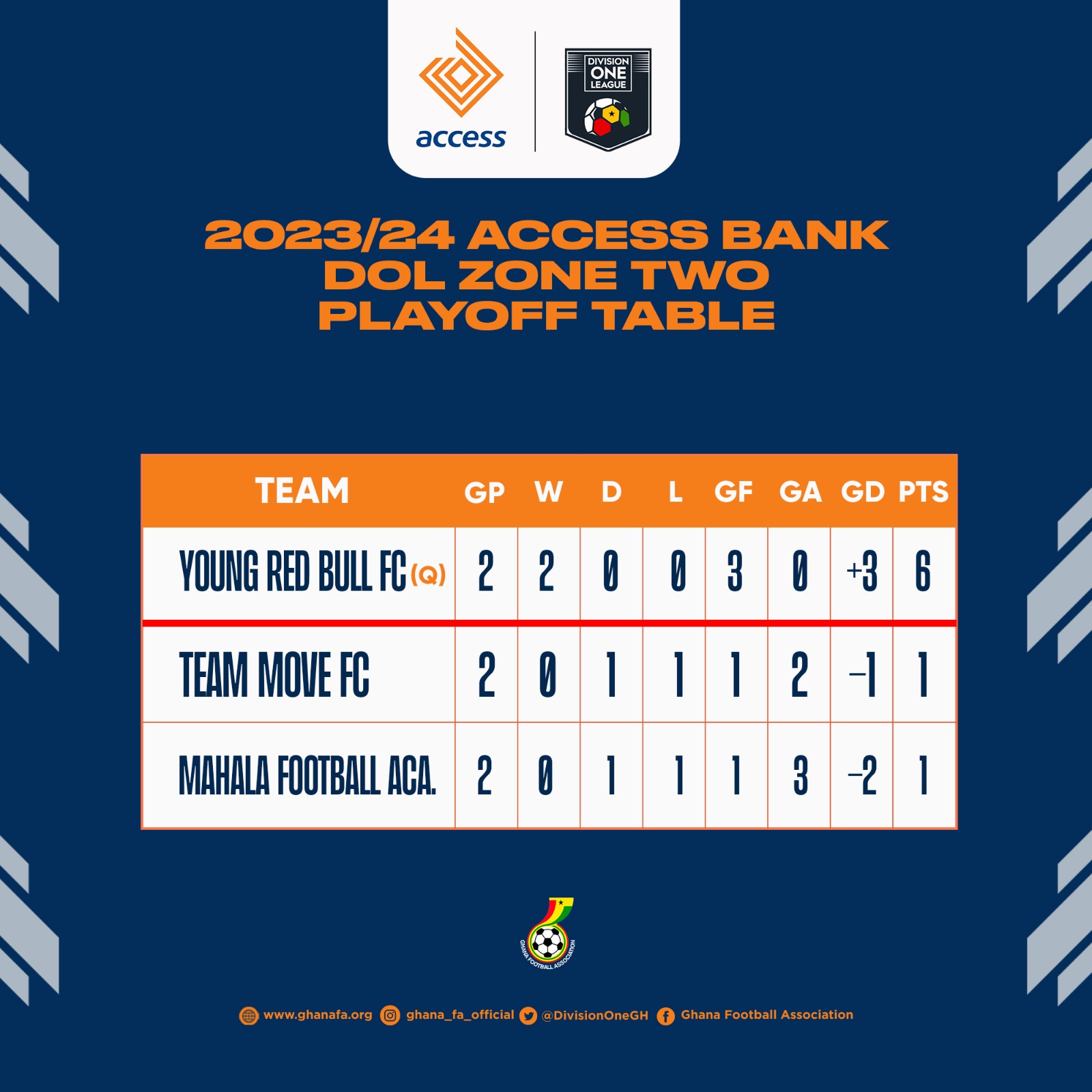 Facebook Comments